Saya telah pun merasakan kehebatan
Shaklee Collagen Powder
ini. Terasa pipi semakin anjal dan kulit pula lembut macam bayi.
Tapi sebelum tu jom kita baca dulu apa itu kolagen.
Kolagen
adalah protein yang paling banyak terdapat dalam mamalia, iaitu kira-kira 30% kandungan protein dalam badan manusia. Ia sering dianggap sebagai "
glue that holds the body together
".
Kolagen terdapat dalam tisu bergentian seperti kulit, ligamen dan tendon, serta dalam tulang, saluran darah, kornea mata, dan dalam usus.
Kolagen adalah penting untuk mengukuhkan saluran darah dan memberi keanjalan dan kekuatan kulit. Kemerosotan kolagen menyebabkan kedutan dan pelbagai isu berkaitan kulit. Kolagen adalah salah satu makanan tambahan yang paling popular di kalangan warga tua - kerana sifat-sifat penyembuhan kulit itu.
Apabila kita semakin tua, pengeluaran
Kolagen
mula perlahan dan struktur sel mula
kehilangan kekuatan
mereka.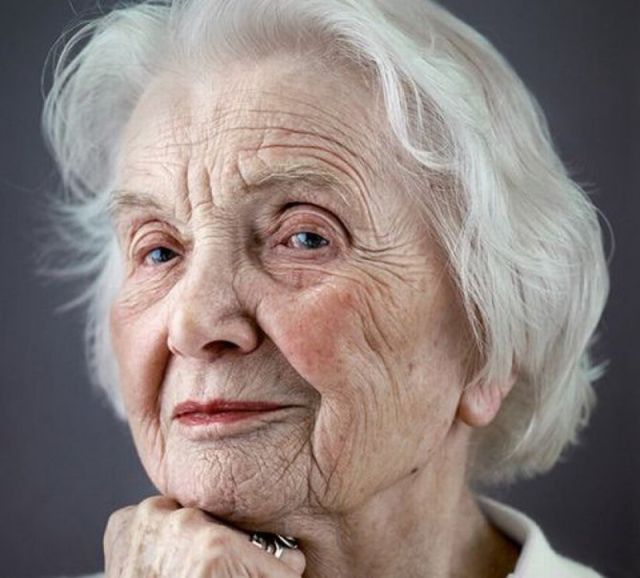 Hasilnya, kulit mula menjadi rapuh, kurang anjal dan kedutan mula ketara. Di samping itu, warna rambut mula kehilangan seri, sendi semakin kurang fleksibil, dan kualiti tulang mula merosot.
Berjuta-juta orang di seluruh dunia mencari cara-cara untuk merangsang pengeluaran Kolagen apabila kedutan mula 'timbul' di wajah.
Dan kini pencarian tersebut semakin mudah dengan adanya Shaklee Collagen Powder.
Shaklee Collagen Powder mengandungi 4,000mg proprietari RSS (red snapper scale) Collagen yang amat berkualiti tinggi dan tulen. Ianya kolagen bermolekul ringan yang mudah diserap oleh badan.
Apa kandungan Shaklee Collagen Powder?
Tujuh bahan utamanya termasuk, ekstrak biji benih Camellia japonica, ekstrak Pfaffia, kolagen ikan, ekstrak kerang-kerangan, Lactobacillus acidophilus, vitamin C dan vitamin B yang digabungkan untuk meningkatkan keberkesanan kolagen RSS dan menyokong kecantikan anda dari dalam ke luaran.
Ekstrak Kerang-kerangan - Glukosamina daripada ekstrak kerang-kerangan adalah penting dalam sintesis bendalir sinovia bagi melicinkan pergerakan sesendi dan melembapkan mata untuk melegakan ketidakselesaan mata
Elastin dari kolagen ikan - Elastin dapat mengekalkan keanjalan dan ketegangan kulit yang boleh melantun apabila dicubit.
Kolagen ikan mengandungi elastin yang berfungsi bersama kolagen untuk kulit yang lebih tegang, gebu dan anjal
Lactobasilus Acidophilus - Sejenis bakteria baik yang membantu untuk mengimbangi usus mikroflora dan memudahkan pembinaa semulajadi sistem usus sihat bagi meningkatkan penyerapan kolagen
Ekstrak Pfaffia - Pfaffia juga digelar sebagai Ginseng Brazil yang bila diganbungkan dengan enstrak biji benih Camellia Japonica, dapat menyokong pembentukan kolagen dan asid hialuronik. Dengan kemampuannya untuk mengikat jumlah air yang besar, asid hialuronik memainkan peranan penting dalam menghidratkan tisu badan dan mebuatkan kulit lembut, lembap dan rata
Ekstrak biji benih Camellia Japonica - Mengandungi asid oleik, sejenis emolien kulit dan pelembap yang unggul, dan bahan antioksida semulajadi. Isoflavon yang dapat membantu mengurangkan radikal bebas
Vitamin C dan Vitamin B - Vitamin C menggalakkan pengeluaran kolagen semulajadi yang melawan radikal bebas dan merosakkan kulit kita. Vitamin-Vitamin B terlibat dalam metabolisme karbohidrat, lemak dan protein untuk mengahsilakan tenaga yang diperlukan untuk pengeluaran kolagen dalam sel.
Shaklee Collagen Powder mudah larut dengan minuman dan makanan kegemaran anda. Setiap hidangan dipek di dalam satu uncang untuk memudahkan anda menggunakannya secara segera pada bila-bila masa dan di mana saja.
Apa yang hebat tentang Shaklee Collagen Powder ni berbanding dengan jenama lain?
Kerana ianya terbukti berkesan meningkatkan kualiti kulit secara menyeluruh jika diambil secara berterusan selama 8 minggu.
Ada juga pengguna yang dapat merasai perbezaannya seawal 3-4 hari.
Kajian menunjukkan perbezaan kulit selepas 8 minggu:
90% meningkatkan kelembapan
75% mengurangkan kekasaran & kekeringan
71% meningkatkan dalam penampilan keseluruhan
69% meningkatkan kelembutan dan kelicinan
60% meningkatkan pemakaian kekal mekap
55% meningkatkan keanjalan, ketegangan dan elastisiti
54% meningkatkan ketebalan rambut
50% meningkatkan keserian dan tona kulit
mengurangkan garis-garis halus dan kedutan.
Harga sekotak RM298 dan mengandungi 15 sachet. Pembelian 3 kotak Shaklee Collagen Powder melayakkan anda untuk menjadi ahli Shaklee secara PERCUMA dan menikmati harga ahli yang jauh lebih menjimatkan.
Berminat untuk mencuba?
Shaklee Independent Distributor
ID 1001018